Winter 2022 Issue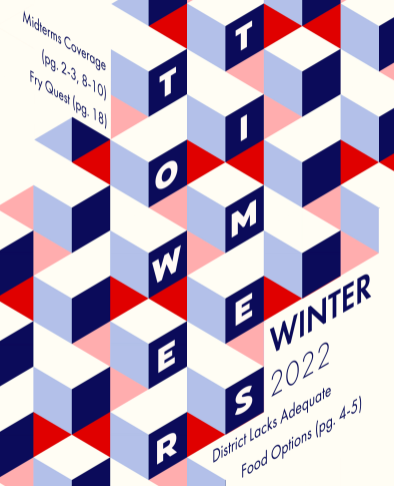 This issue had the quickest turnaround time yet. We wanted to get it in your hands before winter break, which meant starting planning right after the first issue came out (in October!). 
The entire team worked incredibly hard to make this issue a reality and we gained new members along the way. We have a strong start to reach our goal of five issues by June! 
Our goal for this issue was to focus more on current events, which we did by covering the midterm elections through graphics, facts and opinions. We also stayed true to capturing events around the school community, like the multiple successes our sports and theater programs have had so far. 
Our next issue will be out at the beginning of second semester. We're excited to keep putting out content relevant to the student body. If you have ever considered joining Tower Times, we would love to have your voice featured in the next issue. 
Be on the lookout for announcements about our next pitch meeting. 
If you have questions/comments/concerns about anything, feel free to contact any of the editors.
— The Editors (Anavi Prakash, Bill Lewis & Ella Smullen)
To access the complete Winter 2022 issue, click here.