School Board Remains Same After Election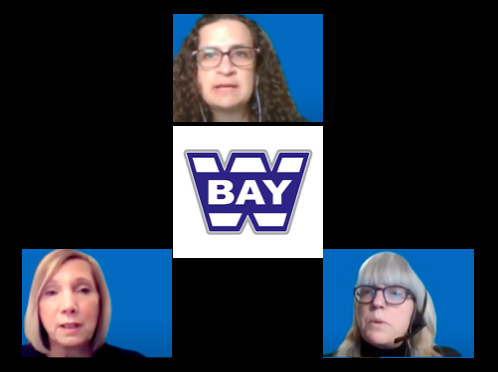 Yesterday, April 6, 2021, was election day for three Whitefish Bay School Board members, who will serve the next three-year term. The five candidates were Sandy Saltzstein, Pam Woodard, Anne Kearney, Dan Tyk, and Joe Ketchum Sr.. The winners of the election were the three incumbent members: Ms. Saltzstein, Ms. Woodard, and Ms. Kearney. 
Although the people on the Board will not change, the three re-elected members voiced there is change they want to create within their next terms. Specifically, they focused on racism, equity, diversity, and multiculturalism. 
Ms. Saltzstein's goal is to create a sense of belonging for everyone in the school district and will focus her lens on racial equity to make that happen. Ms. Woodard said racism has always been a problem, but now accelerating the changes the Board wants to make is important to create equity for all students. Similarly, Ms. Kearney took to what the Board is already doing and said racial equity has always been a goal for the Board, but now more strategic planning is needed. 
On diversity and multiculturalism, Ms. Saltzstein said diversity is a long-term goal of the School Board; in addition, she thinks multiculturalism is already implemented in the curriculum, as she's seen the ease with which students talk about gender fluidity. Ms. Woodard voiced a similar opinion to Ms. Saltzstein, and also cited the Chapter 220 plan as one way diversity is increased. However, here it's important to note the Chapter 220 plan has stopped bringing in new students to the schools, starting with this year's fifth graders. Taking a different stance, Ms. Kearney brought up that she would like to see more community involvement to increase diversity because it is a group effort. Along with professionals, she would like to utilize things other school districts have done as models for what could be implemented at Bay.
Overall, the re-elected School Board members have several plans to increase equity and diversity while decreasing racism within the district. The Board's next meeting is on Wednesday, April 14, where the Board members will hopefully begin to carry out their goals. 
If you would like to view the results of any other elections in the area, here is the CBS 58 Election Results list.