High School Theater During the Pandemic: Stage Crew Edition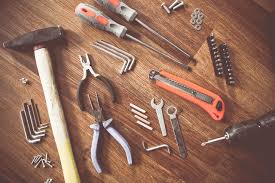 Covid-19 put everything to a standstill in March of last year, including high school productions. As the new school year began, several schools created ways for their shows to go on. However, several schools also saw the risk as too high, and have yet to restart productions. 
The following information has been compiled from several different schools in the North Shore's perspectives, and is meant to serve as a guide for those schools who are considering restarting their shows. 
Building 
When building the sets for shows this fall, different schools had different approaches. Nicolet, who filmed their show, Antigone: We Are the Rebels Asking for the Storm, staged different areas around the school building to match what a built set would look like. Everyone was assigned to a specific area to prevent lots of interaction between crew members. All props, etc, that were shared between groups were first sanitized before being passed on. 
On the other hand, Whitefish Bay High School and Shorewood High School actually built their sets, students coming in pods, so that the same people were with each other throughout, leaving little room for large quarantines. It's a given that sometimes crew members will be less than six feet apart, but while working in pods and being sure to distance whenever possible, the risk of getting sick decreases. Moreover, Shorewood's sets for their shows, It's Not You, and An Actor's Nightmare, were much smaller than they would have been in a normal year, allowing for more risk mitigation during the building process. In times like these it's good to go back to the basics, which could also benefit new crew members who have a chance to better learn the fundamental skills needed to successfully build. 
No matter how schools set up Stage Crew, everyone was always wearing masks, and tools were wiped off after every use. To ensure there wasn't a shutdown of the whole crew, Whitefish Bay keeps a list of who is where when, and who's working with who. It is critical so that building can continue on. In fact, Whitefish Bay had to use this list last week as musical crew began, when a positive case occurred within the crew.
Actual Shows 
For actual performances, Nicolet had a few crew members in different areas, allowing for maximum distancing. Whitefish Bay's main fall show, Almost, Maine, had several crew members, as it was needed for the size of the set. However, reutilizing the pod method helped keep everyone safe and less likely to fall ill.
Overall, these schools have shown that doing high school theater shows during these unprecedented times is possible. With their precautions and procedures, they have successfully created options for other schools currently trying to put on their own shows. 
A big thank you to Ms. Lentz from Nicolet, and Mr. Brist from Shorewood High School for sharing their tech procedures!