Music Classes Use Virtual Tools To Unify Music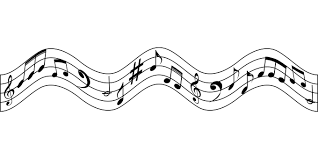 Covid-19 has changed how kids go to school in drastic ways. Usually, music classes are able to practice in person, without worrying about a pandemic. Now, half of the class is always online, and there is a limited range of instrumentation in the classroom. 
While orchestra, band, and choir are still playing in class, they're now also utilizing online tools to unify the music, despite everyone's situations being different. One of the main tools they are using is SmartMusic, where students can not only gain access to hundreds of pages of sheet music but also record their playing and turn it into teachers for grading. In terms of concerts, the second tool the music classes are using is Soundtrap, which allows students to collaborate on a track and mix different parts, whether it be from the same section, or from the group as a whole.

Orchestra had their first concert on November 16, 2020, debuting their Supermassive Black Hole video, which showed students from sixth grade all the way up to twelfth playing, a showcase of the orchestra program's adaptability. However, getting to that point was hard for many students, including sophomore Sira Maul who is "personally…not a fan of these tools. SmartMusic is okay for me, but I tend to have technical issues with both. I usually just end up recording myself in a voice memo and export it to Soundtrap." In regards to concerts, she continues "…I know that Mr. Petersen spends hours arranging and editing everyone's recordings for the concert, so I think that these tools are sufficient, but are certainly not ideal." The Bay Orchestra has shown that having virtual concerts is possible, but it's just not the same, because much more work is required to put it all together, just like everything else in this pandemic.

Similarly, the band has their first concert in the works, having had to wait for PPE to prevent droplets from spreading to start playing. Francesca Hammerer, a sophomore jazz band member has positive things to say about the online tools, listing them to be "…among other tools, [that] have made band much easier through COVID. The tools online allow us access to hundreds of songs and give us the ability to collaborate to simulate a normal class. They have been so helpful in providing us a way to continue our music careers and build as musicians during such a horrendous time."  With SmartMusic and Soundtrap, several pieces are in the works for the concert, minus the beloved Sleigh Ride. However, don't get too down in the dumps because the good news is Sleigh Ride is set to be played at a later date, snow and all. Admittedly that doesn't make up for band members feeling the loss, especially the seniors, for whom Sleigh Ride is most meaningful. Senior Lily Fay explained her feelings, by saying "…most of all at this time of the year I miss SLEIGH RIDE!" She went on, voicing that she has  "…been playing Sleigh Ride for four years now and last year I was looking forward to participating in the epic that is Sleigh Ride for our school and do the senior tradition of wearing a Santa hat! But due to COVID, we are not able to play for the school this year. Yes, we are going to most likely record it, but it will never feel the same as in person." It's fair to say everyone is feeling a loss this year, even though they have resources that are trying to make the experience better. As a theater and sound person, Fay said "It has been fun making music digitally which is something I thought I would never get to do. I found it surprisingly similar to some things I have done for theater in the past," showing that even though traditions can't be upheld like they normally would, there's a new aspect of music everyone is being exposed to that is equally as rewarding. 
Choir, where voices are the instruments have had to adapt to singing in general, since distancing while verbally communicating is key during the pandemic. During rehearsals, as sophomore Andie Andraca puts it, "…when it's virtual we have rehearsals where he [Mr. Johnston] plays the piano in the room and tells us where we are going from and we sing along as if we were in a normal class." Just like for a concert, after practicing for a while, the 'performing' part comes in. Senior Ingrid Stollenwerk explains " We mainly use Soundtrap to record songs because it allows a large number of people to record and edit a song at one time. Usually, Mr. Johnston will put in a recording of the accompaniment and a recording of each part individually at the top of the project so that we have something to listen to while we record," turning it into a performance track. She continues to say "recording on Soundtrap is not the most ideal way to make music together but I think it's the best and easiest way for us to record a song during the pandemic." Sophomore Keelin Meany agrees, saying using SmartMusic and Soundtrap "…has been cool I guess[,] it's kind of been frustrating sometimes. It's easy to mess up everything about a recording especially with a bunch of people in one recording."
Despite music classes having to adjust to the strange world of online music, their adaptability has shown that it's possible. Although as many students said, the situation is not ideal during a 'normal' year, it is one of the best ways to create music during the pandemic, using online tools like SmartMusic and Soundtrap, to unify music in a different way.